Zoom is a popular video conferencing tool that has become an essential part of remote work and online learning. However, like any software, it may encounter errors and issues from time to time. One of the common issues that Zoom users encounter is the "Unable to Install Updates Error 10004." This error prevents users from installing updates and accessing the latest features of Zoom. In this blog post, we will discuss the possible causes of this error and how to troubleshoot and fix it.
Possible Causes of Error 10004
Error 10004 in Zoom may occur due to various reasons, such as:
Outdated version of Zoom: If you are running an outdated version of Zoom, you may encounter the Error 10004 when trying to update the software.
Network connection issues: Zoom requires a stable internet connection to update successfully. If you have network connection issues, you may encounter this error.
Antivirus or firewall: Some antivirus or firewall settings may interfere with Zoom's update process, causing Error 10004.
Insufficient permissions: If you are not running Zoom with administrative privileges, you may encounter this error.
Troubleshooting Steps for Error 10004
Here are the steps you can follow to troubleshoot and fix Error 10004 in Zoom:
Step 1: Check your Internet Connection
Ensure that you have a stable internet connection. You can try resetting your router or modem, or connecting to a different network to see if the issue persists.
Step 2: Disable Antivirus or Firewall
If you have antivirus or firewall software installed, temporarily disable it and try to update Zoom again. If the update process succeeds, it means that the antivirus or firewall was causing the issue. You can then re-enable the software and configure it to allow Zoom to update.
Step 3: Run Zoom as an Administrator
If you are not running Zoom with administrative privileges, you may encounter Error 10004. To fix this issue, right-click on the Zoom shortcut icon and select "Run as administrator." This will give Zoom the necessary permissions to update.
Step 4: Update Zoom Manually
If none of the above steps work, you can try updating Zoom manually. Go to the Zoom Download Center and download the latest version of the software. Then, uninstall the existing version of Zoom and install the downloaded version.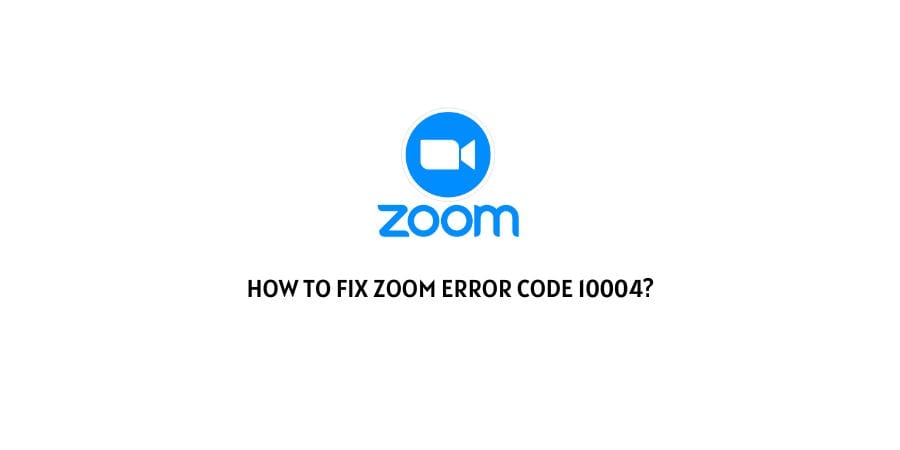 Conclusion
Zoom's Error 10004 can be frustrating, especially if you need to use the latest features of the software for work or school. However, with the troubleshooting steps outlined in this blog post, you can resolve the issue and continue using Zoom without interruption. If the problem persists, you can contact Zoom support for further assistance.